Unlocking The E27 Lampholder
All ES & SES lampholder have a locking device to stop them coming apart when you take a bulb out, please understand how to undo the locking device before you screw it together.
A selection of inserts are below.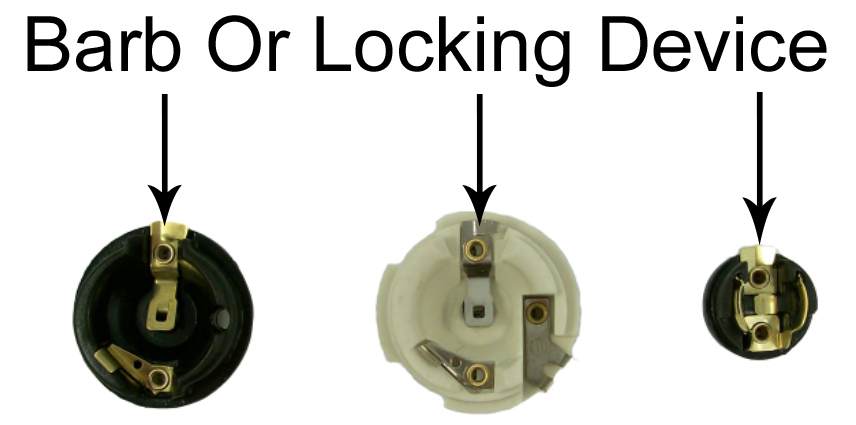 With all the locking devices you need to use a small screwdriver to depress the barb whilst holding the base and turning the skirt or body of the lampholder anticlockwise.
Ensure the lampholder is not connected to the electricity. Follow the centre pin to the outside to locate the barb.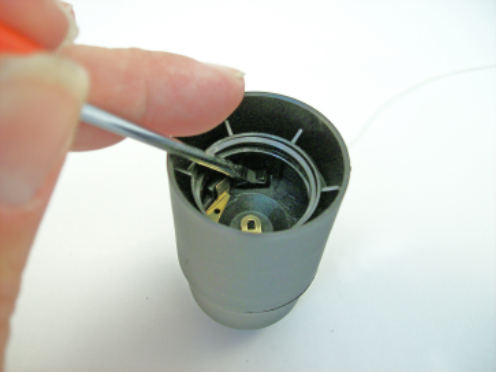 Please find a link so you can download or print off Unlocking E27 Lampholder Leaflet