Wiring of The E27 Switched Lampholder.
This is a quick guide on how to connect our E27 switched lampholders.
Please Note: If you have our white version this does not come with an earth connection in the base, if you have a 3 core cable then we would suggest in using a small connector block or an end crimp.
Step 1: Screw the base section of the lampholder onto your fixing point on the light fitting and tighten the small grub screw pointing down inside the thread. This will lock the lampholder base onto your light fitting.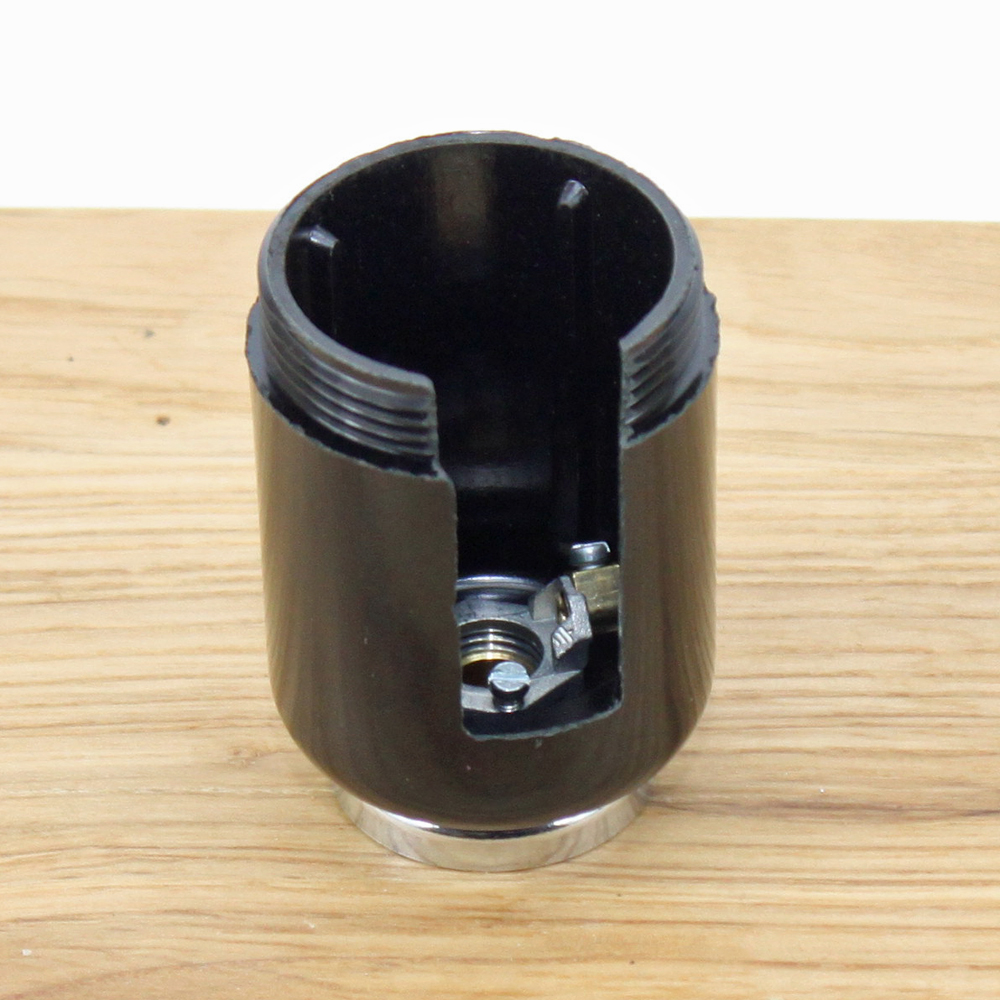 Step 2: Connect the earth cable (if applicable) to the earthing point in the base of the base section as seen here.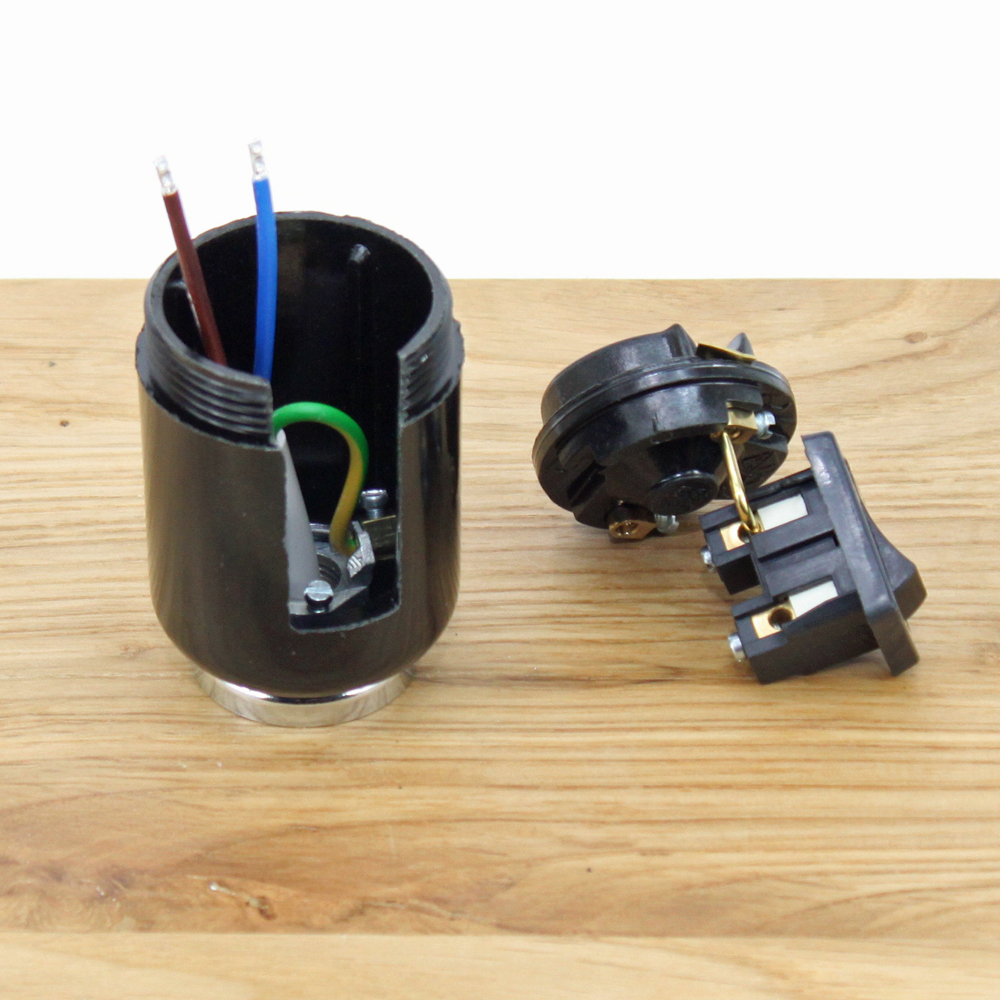 Step 3: Take the center switch connection unit and connect the brown and blue wires like in the image below.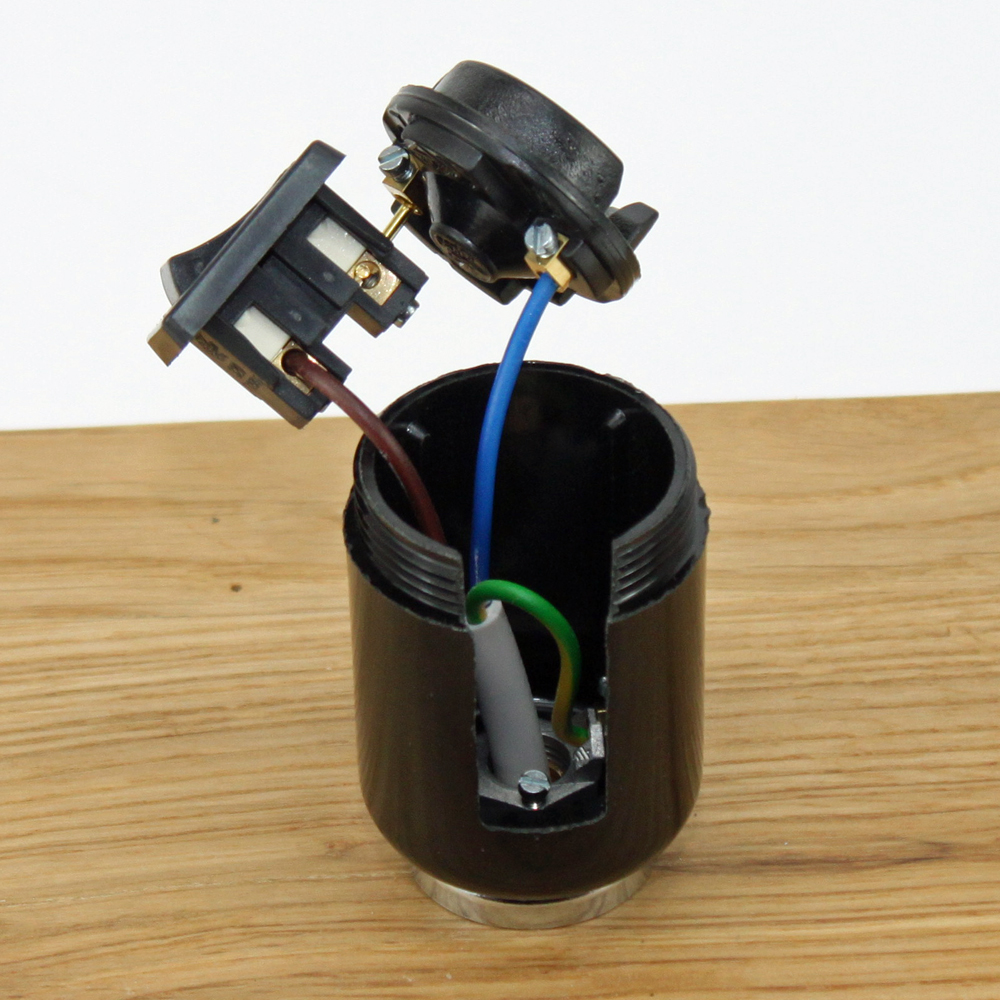 Step 4: Once connected push the switched connection unit down until it stops put even pressure on switch and center unit to ensure you don't bend and parts.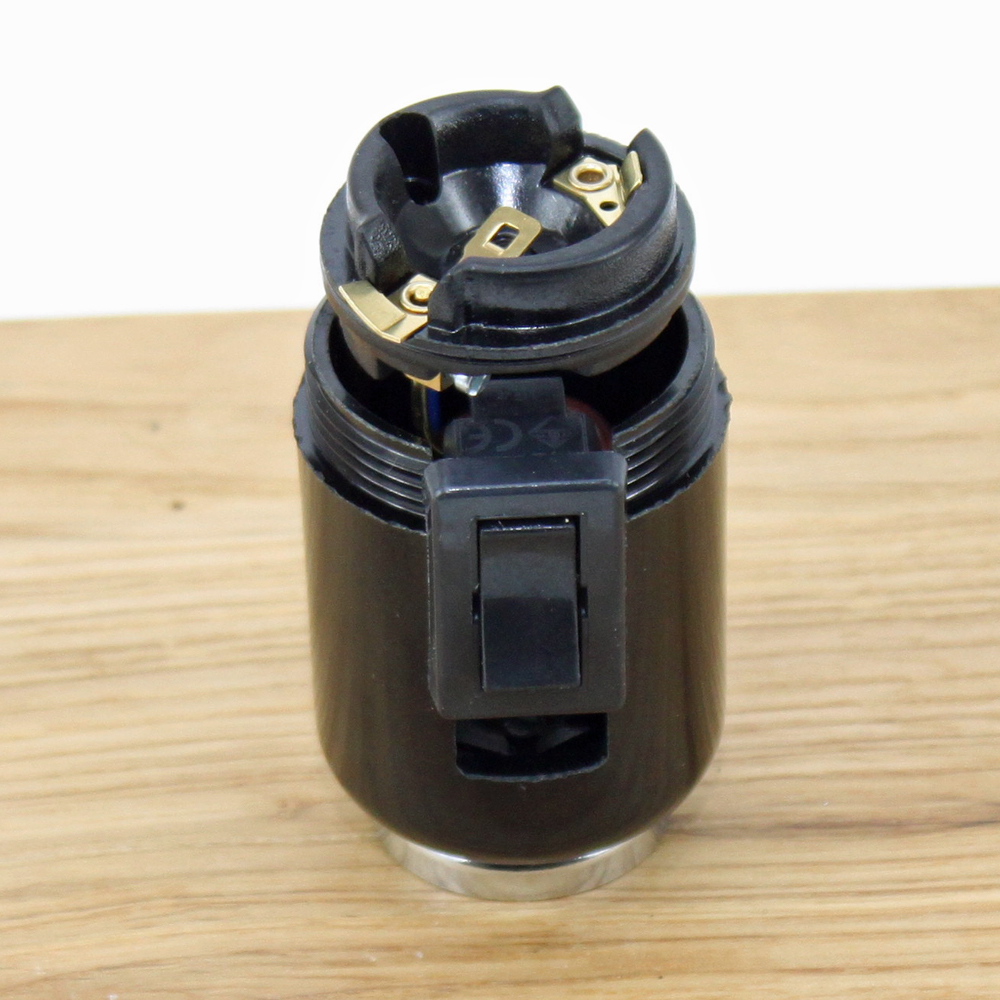 Step 5: Screw the skirt on top to finish off installation.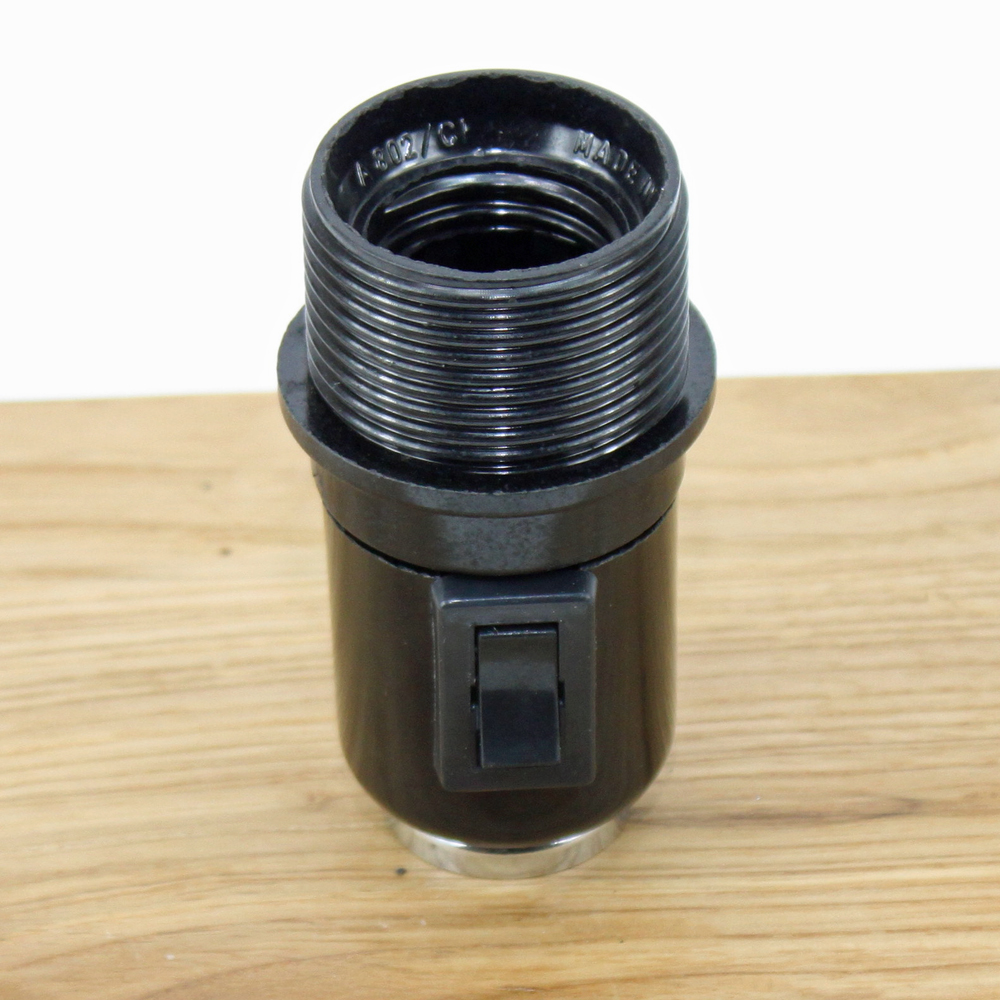 Please remember the locking barb (See attached instructions) if you require to remove the skirt to get inside the lampholder again alternatively please follow this link on how to unlock an E27 lampholder.