Here we will show you how to wire an in line table switch like the single pole version. As with all these single pole switches we only switch the Live conductor as shown. The switches that we sell can be used with a 2 core or 3 core flex.
You will see here that there are 2 additional terminals and these will be for the Neutral wire and the Earth wire. If you only have a 2 core flex then you would not use the earth terminal (Green/Yellow wire) Take care to ensure the outer flex is held in place with the cord clamp.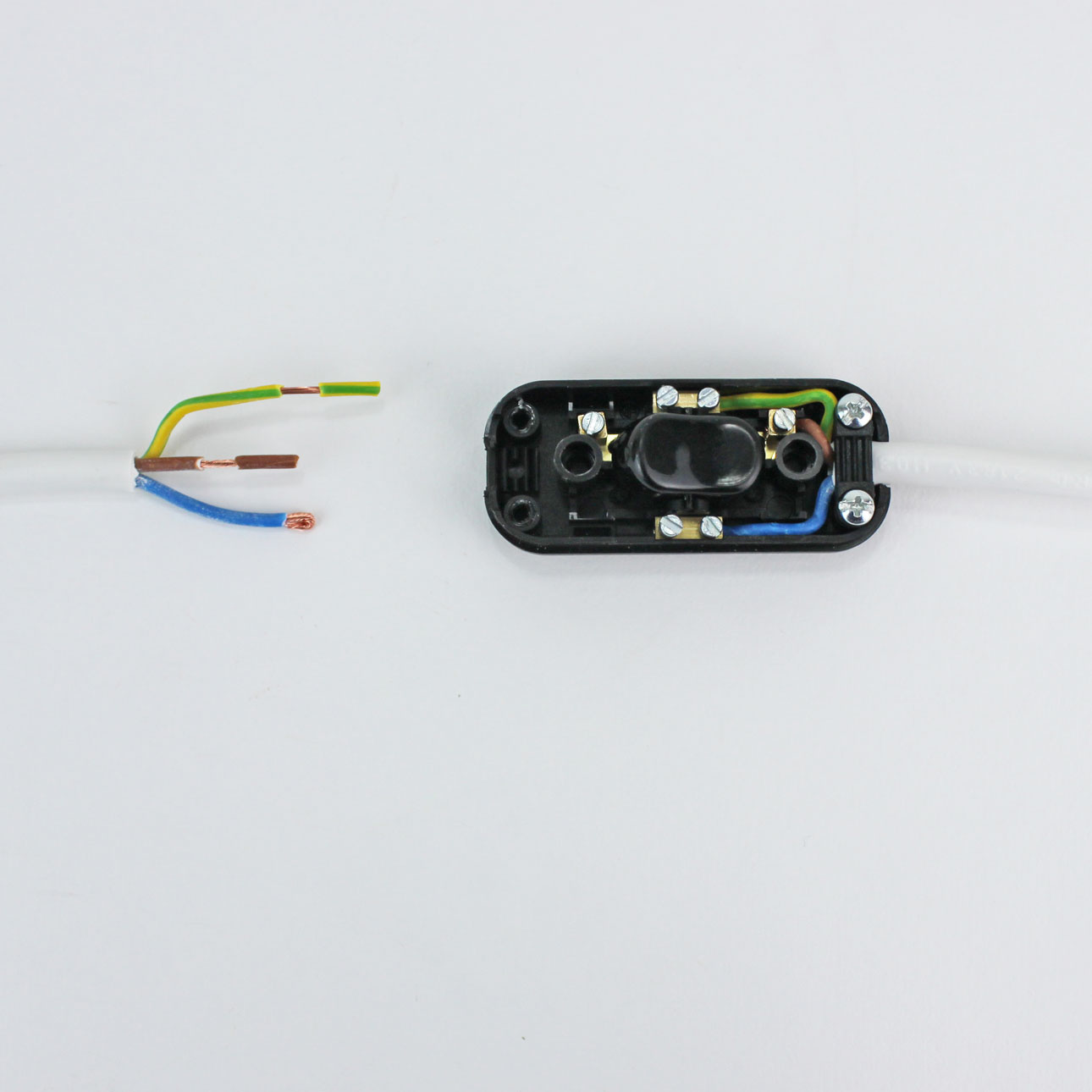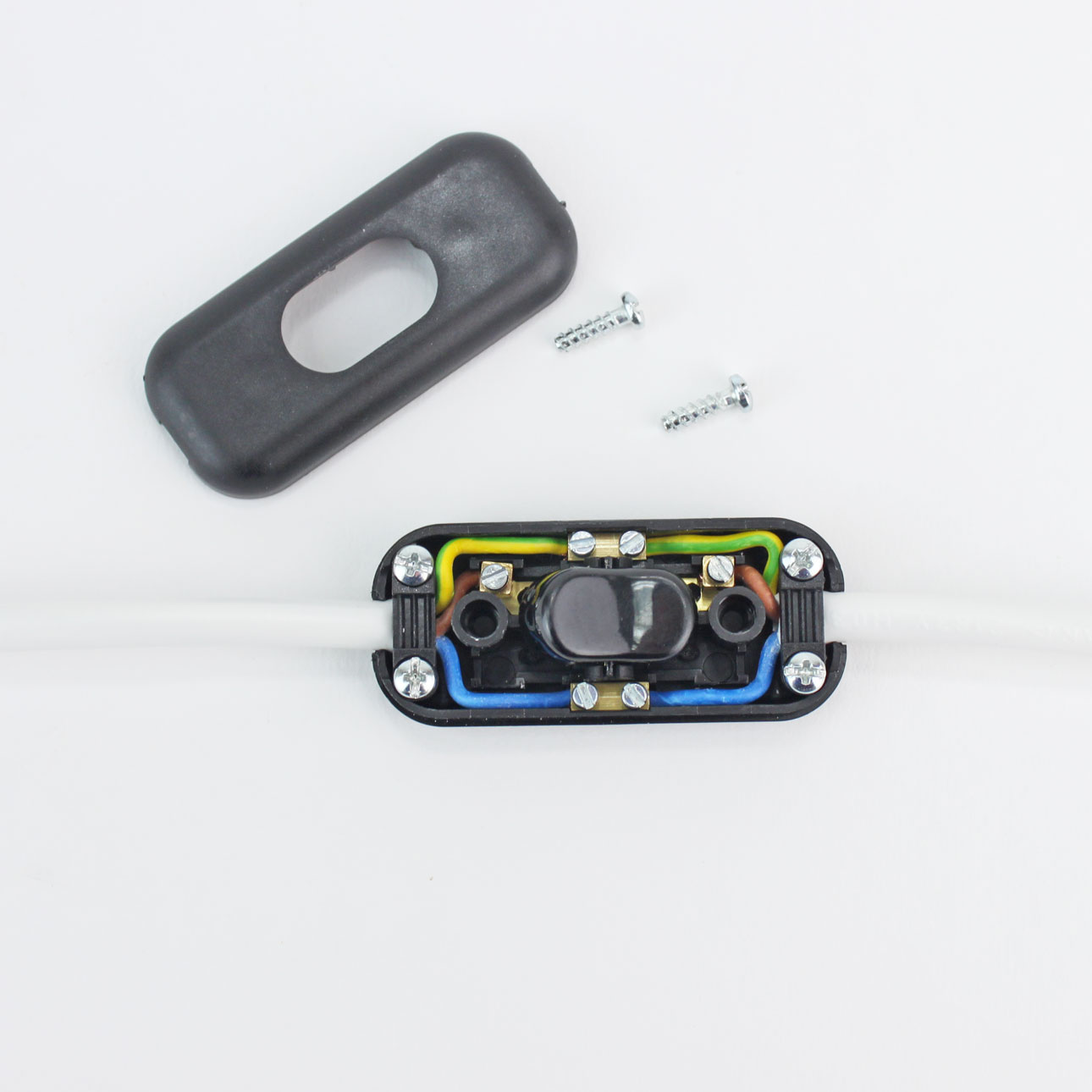 With this type of switch which is small inside care must be taken when wiring as there is not much room inside. Do not over tighten the terminals as this may break the fixing of them. This example is the single pole switch but there is a double pole version as well which will switch the Blue wire as well as the Brown.